Request a Non-Urgent Appointment
Fill out the form below and a member of our staff will call you within one business day.  Please have the order from you physician and your insurance card available for reference when we contact you.  Information submitted on this form may not be secure or confidential.
Or Call 316-858-5200 to Schedule an Appointment

Please note that your appointment is not scheduled until you receive a phone or email confirmation from a member of our staff.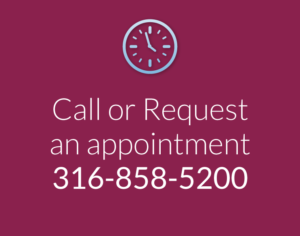 Fill Out This Form to Request an Appointment